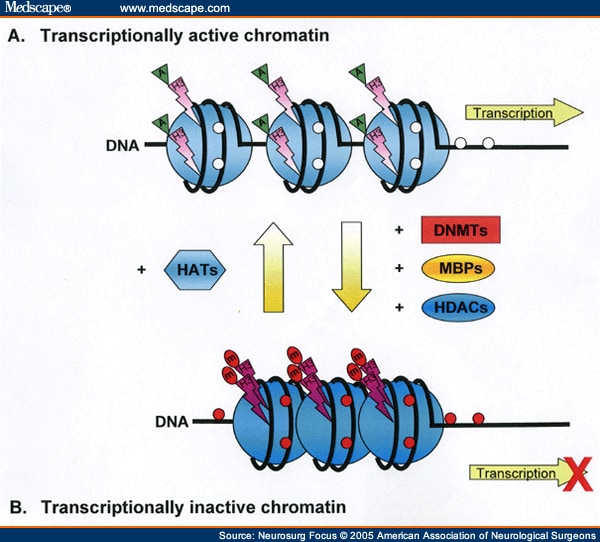 Edited by Anica Dricu .
310 pages .



There is a widespread interest in the today scientific literature for methylation field, which

started to be published in the early 60's and continues to be a future line of research. This

book represents a comprehensively reviewed literature on the importance of methylation

processes in human health and disease. The book, covers the basic mechanism of DNA and

protein methylation, along with the role of mRNA cap methylation in viral replication, gene

expression and viral pathogenesis. Human health risks from metals methylation in the natural

environment has been well describe in the literature. As a consequence, the formation

processes, the biotic and abiotic degradation and the accumulation of the methylated metals

and metalloids in the aquatic environment is reviwed in the book.

DNA methylation is a well-characterized process, allowing cells to control gene expression,

while the study of histone methylation is more recent. The enzymes responsible for histone

methylation (histone methyltransferases and histone demethylases) are important for transcriptional

regulation in both normal and abnormal states, representing an important target

for drug discovery. The interconection between DNA methylation and other regulatory molecules

such as: enzymes, transcription factors, proteins and growth factors is discussed, providing

key information about the mechanisms that trigger cell proliferation, differentiation,

aging and malignant transformation. This textbook strongly point out the importance of methylated

DNA as a biological marker of cancer an also gives the reader insights into the recently

emerged treatment modalities targeting methylation mechanism, in various diseases

including cancer.

The textbook addresses the following topics: Gene expression and methylation, DNA-methyltransferases:

structure and function in eukaryotic and prokaryotic system; Protein arginine

methylation in mammals; Cancer research through study of methylation cell processes; Bacteria,

viruses and metals methylation: risk and benefit for human health.

The book aims at the advanced undergraduate and graduate biomedical students and researchers

working in the epigenetic area, providing readers with both classical and relevant

recent discoveries that have been made in the research field of methylation and also pointing

out pathways where questions remain.
Prof. Anica Dricu
University of Medicine and Pharmacy
Faculty of Medicine
Craiova, Romania
CONTENTS :
Section 1 Gene Expression and Methylation 1

Chapter 1 Breaking the Silence: The Interplay Between Transcription Factors and DNA Methylation 3
Byron Baron

Section 2 DNA-Methyltransferases: Structure and Function in Eukaryotic and Prokaryotic System 27

Chapter 2 Diverse Domains of (Cytosine-5)-DNA Methyltransferases: Structural and Functional Characterization 29
A. Yu. Ryazanova, L. A. Abrosimova, T. S. Oretskaya and E. A. Kubareva

Chapter 3 Bifunctional Prokaryotic DNA-Methyltransferases 71Dmitry V. Nikitin, Attila Kertesz-Farkas, Alexander S. Solonin and Marina L. Mokrishcheva

Section 3 Protein Arginine Methylation in Mammals 89

Chapter 4 Deciphering Protein Arginine Methylation in Mammals 91Ruben Esse, Paula Leandro, Isabel Rivera, Isabel Tavares de Almeida, Henk J Blom and Rita Castro

Section 4 Cancer Research Through Study of Methylation Cell Processes 117

Chapter 5 Methylation in Tumorigenesis 119Melissa A. Edwards, Pashayar P. Lookian, Drew R. Neavin and Mark A. Brown

Chapter 6 Circulating Methylated DNA as Biomarkers for Cancer Detection 137
Hongchuan Jin, Yanning Ma, Qi Shen and Xian Wang

Chapter 7 DNA Methylation, Stem Cells and Cancer 153Anica Dricu, Stefana Oana Purcaru, Alice Sandra Buteica, Daniela Elise Tache, Oana Daianu, Bogdan Stoleru, Amelia Mihaela
Dobrescu, Tiberiu Daianu and Ligia Gabriela Tataranu

Chapter 8 DNA Methylation in the Pathogenesis of Head and Neck Cancer 185
Zvonko Magić, Gordana Supić, Mirjana Branković-Magić and Nebojša Jović

Section 5 Bacteria, Viruses and Metals Methylation: Risk and Benefit for Human Health 217

Chapter 9 Host-Mimicking Strategies in DNA Methylation for Improved Bacterial Transformation 219
Hirokazu Suzuki

Chapter 10 Messenger RNA Cap Methylation in Vesicular Stomatitis Virus, a Prototype of Non Segmented Negative‐Sense RNA Virus 237
Jianrong Li and Yu Zhang

Chapter 11 The Methylation of Metals and Metalloids in Aquatic Systems 271
Robert P. Mason .
You've just read an article category Biochemistry Genetics and Molecular Biology by title METHYLATION - FROM DNA, RNA AND HISTONES TO DISEASES AND TREATMENT. You can bookmark this page URL http://www.openaccessbooks.com/2013/01/METHYLATION-FROM-DNA-RNA-AND-HISTONES-TO-DISEASES-AND-TREATMENT.html. Thank you!
Published by:
Unknown
- Tuesday, January 29, 2013