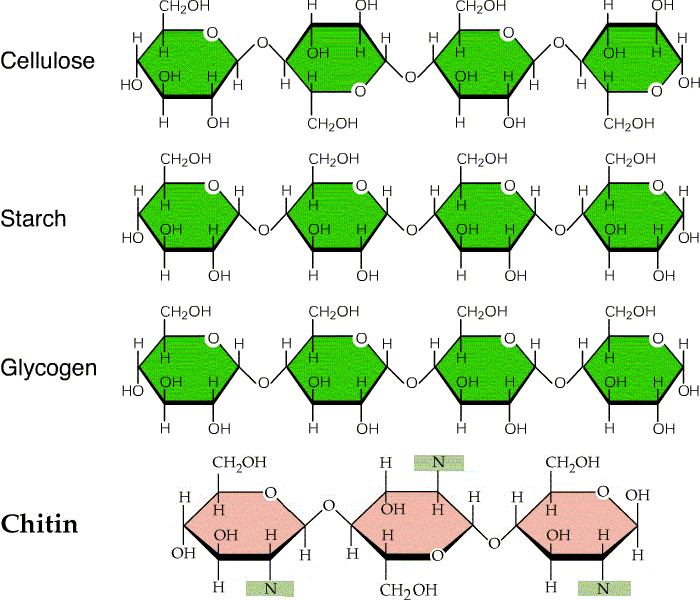 Edited by Desiree Nedra Karunaratne .
648 pages .
Open Access .
When I was invited by InTech Open Access Publisher to edit a book on polysaccharides, I accepted the challenge since to me polysaccharides constitute a wide variety of biological polymers with diverse composition, physical characteristics and biological activity and have been the focus of my research career. These naturally occurring entities have been studied for their chemical and physical properties and more recently for bioactivity. They have been used in the food industry for functions such as thickeners and protective coatings. Industrial uses of polysaccharides in cosmetics, textiles and medicines are based on rheological, emulsifying and stabilizing properties of polysaccharides. Even though carbohydrates have a long history of chemical and physical study, properties of polysaccharides with relation to structure activity/function has not been an area of in depth study. Polysaccharides of bacterial origin however gained interest in the 1980's due to their potential as vaccine formulations. Therefore the detailed chemical structures of capsular polysaccharides, LPS and exopolysaccharides were elucidated leading to discovery of new naturally occurring sugars. The plant derived polysaccharides such as the hemicelluloses and starch and other specific polysaccharides such as inulin, beta glucans, alginates and pectins are very well documented and have been studied over a longer period of time.
Other than the chemical and physical properties of the polysaccharides, the genetic involvements of the biosynthetic processes which imparts specificity to the structure and thereby its action, have also warranted much study leading to a better understanding of the structure activity relationship. Thus the areas of study of polysaccharides cover several disciplines. In compiling this book, the contributions on polysaccharides from diverse sources such as animals, plants and microorganisms were received and sectioned according to their properties and applications.
The first section deals with sources of polysaccharides and their biological properties. A wide range of polysaccharides from bacterial origin to plants and lichens are presented along with their biological applications. The many applications of chitosan, the most abundant polysaccharide of animal origin, in areas from food, medicine, agriculture, pharmacy and other industries is revisited in the first chapter. The second chapter focusses on glucan polysaccharides, abundantly produced by microorganisms, having properties valuable in food uses. Here the yeast cell wall derived glucans and their products with applications in the food and health industries are presented.
Biosynthesis of Bacterial polysaccharides occurs through elaborate mechanisms. The biosynthetic mechanisms leading to various structural changes in the O-antigens of bacterial polysaccharides are discussed in chapter 3. Variations in structure of the polysaccharides are shown to affect the biological properties and hence pathogenicity.
Chapter 4 considers the genetic control of the biosynthesis of exopolysacchrides of Rhizobium leguminosarum. It is shown that diversity of the exopolysaccharides biosynthesized results from genetic rearrangements of the glycosyl transferase genes and other genes involved in translocation of the repeating units. The next chapter is devoted to the study of virulence and pathogenesis due to the capsular polysaccharides of Burkholderia pseudomallei . Several studies have been performed on bacterial polysaccharides as candidates for vaccines and it has been shown that virulence is due to changes in the capsular polysaccharide. Plant polysaccharides may be used for specific applications. However, the extraction of polysaccharides from plant waste products in timber industries with conversion of these polysaccharides into useful byproducts is a novel application. Chapter 6 addresses this showing that biomass obtained from large scale processing of Larch wood can be converted into valuable materials with many biological applications. The biological applications of the fructose rich levan polymer found abundantly in honey is discussed in the next chapter. The section ends with a lesser studied polysaccharide source: Lichens
composed of a symbiotic relation between algae and fungi yielding polysaccharides which have been investigated for biological significance indicating antitumour, immunomodulatry and anti-inflammatory activities. .....
Professor Desiree Nedra Karunaratne
Department of Chemistry,
University of Peradeniya,
Peradeniya,
Sri Lanka

-->
CONTENTS :
Section 1 : Sources and Biological Properties of Polysaccharides .

1 Is Chitosan a New Panacea? Areas of Application 3
Susana P. Miranda Castro and Eva G. Lizárraga Paulín
2 Yeast (Saccharomyces cerevisiae) Glucan Polysaccharides – Occurrence, Separation and Application in Food, Feed and Health Industries 47 Stefan Kwiatkowski and Stefan Edgar Kwiatkowski

3 Mechanisms of O-Antigen Structural Variation of Bacterial Lipopolysaccharide (LPS) 71 Rosa Eugenia Reyes, Carolina Romo González, Rafael Coria Jiménez, Maribel Ortiz Herrera and Alejandra Aquino Andrade

4 Exopolysaccharide Biosynthesis in Rhizobium leguminosarum: From Genes to Functions 99 Tanya V. Ivashina and Vladimir N. Ksenzenko


5 Capsular Polysaccharides Produced by the Bacterial Pathogen Burkholderia pseudomallei 127
Shauna L. Reckseidler-Zenteno


6 Polysaccharides from Larch Biomass 153
Natalya Nikolaevna Trofimova, Elena Nikolaevna Medvedeva, Nadezhda Viktorovna Ivanova, Yuriy Alekseevich Malkov and Vasiliy Anatolievich Babkin
7 Antiviral Levans from Bacillus spp. Isolated from Honey 195
Mona A. Esawy, Eman F. Ahmed, Wafaa A. Helmy, Nahla M. Mansour, Waled M. El-Senousy and Mounir M. El-Safty

Chapter 8 Lichen Polysaccharides 215
Desiree Nedra Karunaratne, R.G.U. Jayalal and V. Karunaratne
Section 2

:

Physical and Chemical Characteristics

of Polysaccharides .

9 The Molecular Structure and Conformational Dynamics of Chitosan Polymers: An Integrated Perspective from Experiments and Computational Simulations 229
Richard A. Cunha, Thereza A. Soares, Victor H. Rusu, Frederico J.S. Pontes, Eduardo F. Franca and Roberto D. Lins
10 Concept of Template Synthesis of Proteoglycans 257
Aleksandr N. Zimnitskii
11 Coupled Mass Spectrometric Strategies for the Determination of Carbohydrates at Very Low Concentrations: The Case of Polysaccharides Involved in the Molecular Dialogue Between Plants and Rhizobia 305 V. Poinsot, M.A. Carpéné and F. Couderc

12 Diatom Polysaccharides: Extracellular Production, Isolation and Molecular Characterization 345 Ranieri Urbani, Paola Sist, Galja Pletikapić, Tea Mišić Radić, Vesna Svetličić and Vera Žutić


13 Exopolysaccharides of the Biofilm Matrix: A Complex Biophysical World 371 Pierre Lembre, Cécile Lorentz and Patrick Di Martino


Section 3 Applications in the Food Industry .

14 Polysaccharide-Protein Interactions and Their Relevance in Food Colloids 395
Amit K. Ghosh and Prasun Bandyopadhyay


15 Chitosan: A Bioactive Polysaccharide in Marine-Based Foods 409
Alireza Alishahi


16 Polysaccharides as Carriers and Protectors of Additives and Bioactive Compounds in Foods 429
Rosa M. Raybaudi-Massilia and Jonathan Mosqueda-Melgar
17 Dietary Fiber and Availability of Nutrients: A Case Study on Yoghurt as a Food Model 455 Marina Dello Staffolo, Alicia E. Bevilacqua, María Susana Rodríguez and Liliana Albertengo

18 Plant Biotechnology for the Development of Design Starches 491 María Victoria Busi, Mariana Martín and Diego F. Gomez-Casati


Section 4
:
Applications in the Pharmaceutical Industry .

19 Bioactive Polysaccharides of American Ginseng Panax quinquefolius L. in Modulation of Immune Function: Phytochemical and Pharmacological Characterization 513
Edmund M. K. Lui, Chike G. Azike, José A. Guerrero-Analco, Ahmad A. Romeh, Hua Pei, Sherif J. Kaldas, John T. Arnason and Paul A. Charpentier


20 Polysaccharides from Red Algae: Genesis of a Renaissance 535
María Josefina Carlucci, Cecilia Gabriela Mateu, María Carolina Artuso and Luis Alberto Scolaro


21 1,3--Glucans: Drug Delivery and Pharmacology 555
Mohit S. Verma and Frank X. Gu
22 Complexes of Polysaccharides and Glycyrrhizic Acid with Drug Molecules − Mechanochemical Synthesis and Pharmacological Activity 573 A. V. Dushkin, T. G. Tolstikova, M. V. Khvostov and G. A. Tolstikov

23 The Chitosan as Dietary Fiber: An in vitro Comparative Study of Interactions with Drug and Nutritional Substances 603 Máira Regina Rodrigues, Alexandre de Souza e Silva and Fábio Vieira Lacerda


24 The Future of Synthetic Carbohydrate Vaccines: Immunological Studies on Streptococcus pneumoniae Type 14 617 Dodi Safari, Ger Rijkers and Harm Snippe .
You've just read an article category Biochemistry Genetics and Molecular Biology by title THE COMPLEX WORLD OF POLYSACCHARIDES. You can bookmark this page URL http://www.openaccessbooks.com/2013/02/TEXTBOOK-THE-COMPLEX-WORLD-OF-POLYSACCHARIDES.html. Thank you!
Published by:
younes younes
- Friday, February 15, 2013